Home of "Tux" – the dancing horse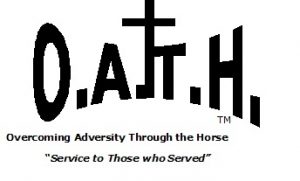 Monthly Blue Ridge Trail Rides-email us for a reservation oats@oatsinva.com


All sessions, lessons, trail rides, etc. are by appointment only. Please contact us by email at oats@oatsinva.com.
We are most often asked – How can OATS help me, my company, my organization, or my clients? CLICK HERE and listen for your answer.

Click on logo for more info.




O.A.T.S. first began serving clients from the "Down Syndrome" and "Autistic Disorder" communities in 2011.


Equine Interactive Activity (E.I.A.) offers experiential equine sessions to all clients. Natural horse and herd behavior are engaged to reach "accelerated resolutions" for clients. We offer resolution in as few as 6 one hour sessions that might previously have required up to 3 years of counseling! Equine-assisted activities are designed to elicit metaphors and self-awareness. These activities lead clients to recognize their own behavior and patterns and to thus create their own solutions.
We are not a a provider of psychotherapy as this is now an outdated term(as of 2012). We simply provide a tool (the horses) so that a client, and/or the care system he/she might already be engaged in, can achieve the accelerated resolution.
Our staff are the equine facilitators that interpret information from the horse activity into real world application that the client, and/or their care system can then utilize, or not use at all.
O.A.T.S. is the only E.I.A. provider in all of America that uses this unique approach. We call it "Continuity of Care". We advocate that a client already under the care and supervision of an entity (or themselves) should not be required to go through another repetitive "analysis". This saves time, and reduces costs to about half over any other equine service provider. The client and their chosen professional both attend the session and we are simply a tool in their tool box they can then use as they so decide.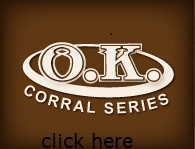 O.A.T.S. © 2014; 2015; 2016; 2017; 2018; 2019