Reservations are required in advance.
Click   HERE   to submit a reservation  2020 dates: (subject to change)
                            May 9th / June 20th / July 18th /  Aug. 15th / Sept. 16th
O.A.T.S. Rider Guide Click HERE
Riders must wear long pants and closed toe foot wear.
Scroll down to bottom of page to see pictures of riders having the time of their life!!
O.A.T.S. is the only group in the history of the Blue Ridge Parkway to offer guided public trail rides on the Blue Ridge Parkway equine trails. We also offer a one hour loop trail on our Hardy location campus.
There is an age limit to our trail rides of 12 years of age without a parent on the trail ride with the child. If the parent goes along, then children's ages are on a case by case basis.
There is also an individual weight limit of 250 lbs.
Children too young for a trail ride can enjoy "lead line" rides at our Hardy, Va. location. Cost is $ 25.00 for about 15 minutes in the round pen. Most novice child riders cannot handle more than 15 minutes without developing soreness.
We offer trail rides every day (weather permitting) except Sunday. (special requests for Sunday rides are dependent on staff availability)  Upon arrival the horses should be ready. Each rider will be assigned a horse and will ride their horse in our round pen to get comfortable with the horse before venturing out on the trail. For trail rides of only one hour, the ride is on site at our Hardy location. For day rides, riders must be at our  Hardy location by 8 am in the morning. After the round pen time, we load the horses and go to one of our departure points located on the Blue Ridge Parkway.
Riders must wear long pants and closed toe foot wear. Shirts can be short sleeve but must cover the entire torso. Riders (if a minor then a parent/guardian) must sign a liability waiver as is required under Virginia law. Riding helmets are provided and must be worn by any rider under 18 years of age. Adults who decline the use of a helmet will be required to sign the refusal of the helmet on their waiver form.
Costs are as follows:
1 hour (ride on site at Hardy location) $ 35.00 This is a flat fee which does not include time spent in the round pen preparing for the trail. So it is possible you will enjoy up to 2 hours on the horse for a fee of only $35.00.
3 or more hours (considered a day ride as riders are usually gone for at least 5 hours)        is $ 100.00    We have special programs in which corporate groups who use us can earn $ 25.00 per rider cash back to local charities or groups. Talk about a fund raiser !!

Riders are evaluated by our staff and ride solely at our discretion. We reserve the option of declining a rider, or dismounting the rider, at any time along the trail at our discretion. There is no refund.
All riders must have transportation to and from the ride location(s) as well as a person they can call should they need to come off the trail. There are several pick up points along the way for a rider to leave the trail (day rides) and be picked up by motor vehicle should the need arise.
Riders are encouraged to pack a light lunch with drinks in a back pack unless O.A.T.S. is providing the lunch that day. (cost for lunch on the trail is extra)
Come experience the Blue Ridge Parkway trails as you never have before!
O.A.T.S. offers volunteer opportunities for select individuals that can then result in riding privileges. Contact us to learn more.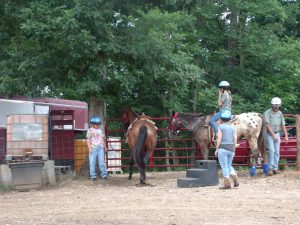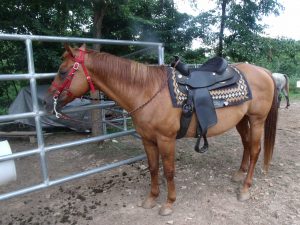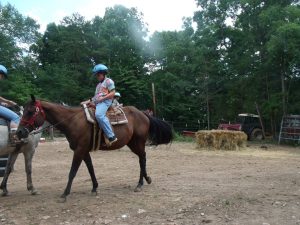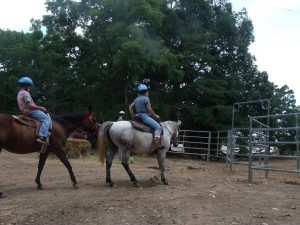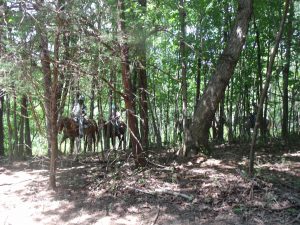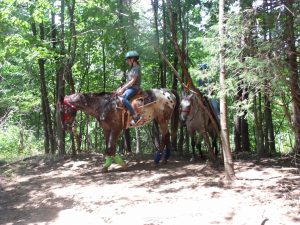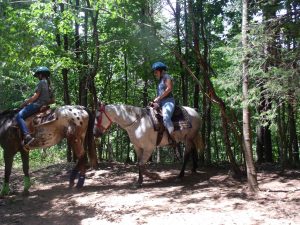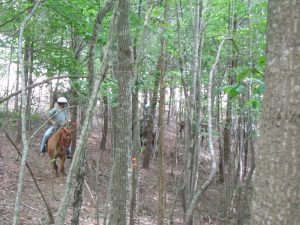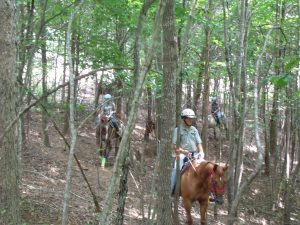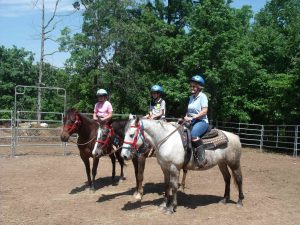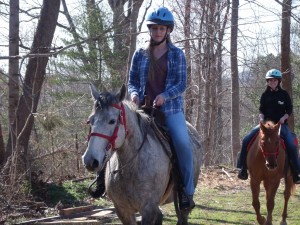 O.A.T.S. © 2014; 2015; 2016; 2017; 2018